The Farm


". … The children were so happy here that they forgot to argue with each other - the space to run around, and animals to play with, was all they needed. .."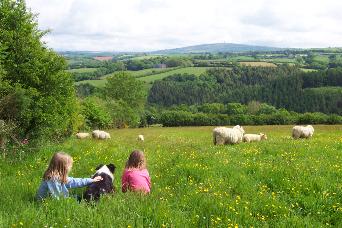 East Penrest (in Cornish the name means "head of the ford" and probably derives from the fact that an old track/footpath leads down to a mill on the river Inny where there is an old ford) is a 120 acre working organic farm, where the main enterprises are beef cattle and sheep. Our South Devon cattle are the largest native breed, and probably the gentlest; our sheep are Lleyns from north Wales. We have 2 Gloucester Old Spot sows and we also have a few hens (free-range, of course). We grow grain to feed the animals in winter, but other than that the farm is all grass. The fields are comparatively small (generally about 5 or 6 acres) with most of the boundaries marked by traditional Cornish hedge-banks which are full of a great variety of plants and wildlife. There are 10 acres of woodland (mainly oak), most of this being registered ancient woodland. Streams run down through the farm, and we have made a small lake which attracts ducks and other forms of aquatic wildlife.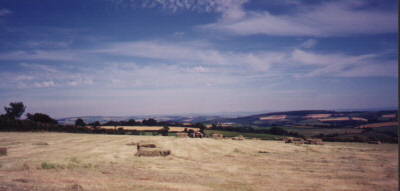 "A wonderful harbour in life's storms. It rained, thundered and the weather did its worst, but nothing could stop the power of restoration that permeates the Barn and the whole farm."